Mission Statement
WBCRVA helps start, sustain, and grow women-owned enterprises.
Vision Statement
Our vision is to be a regional leader in building successful and innovative women-owned enterprises that stimulate job growth and overall economic development through retail and office space, training, counseling, and access to resources.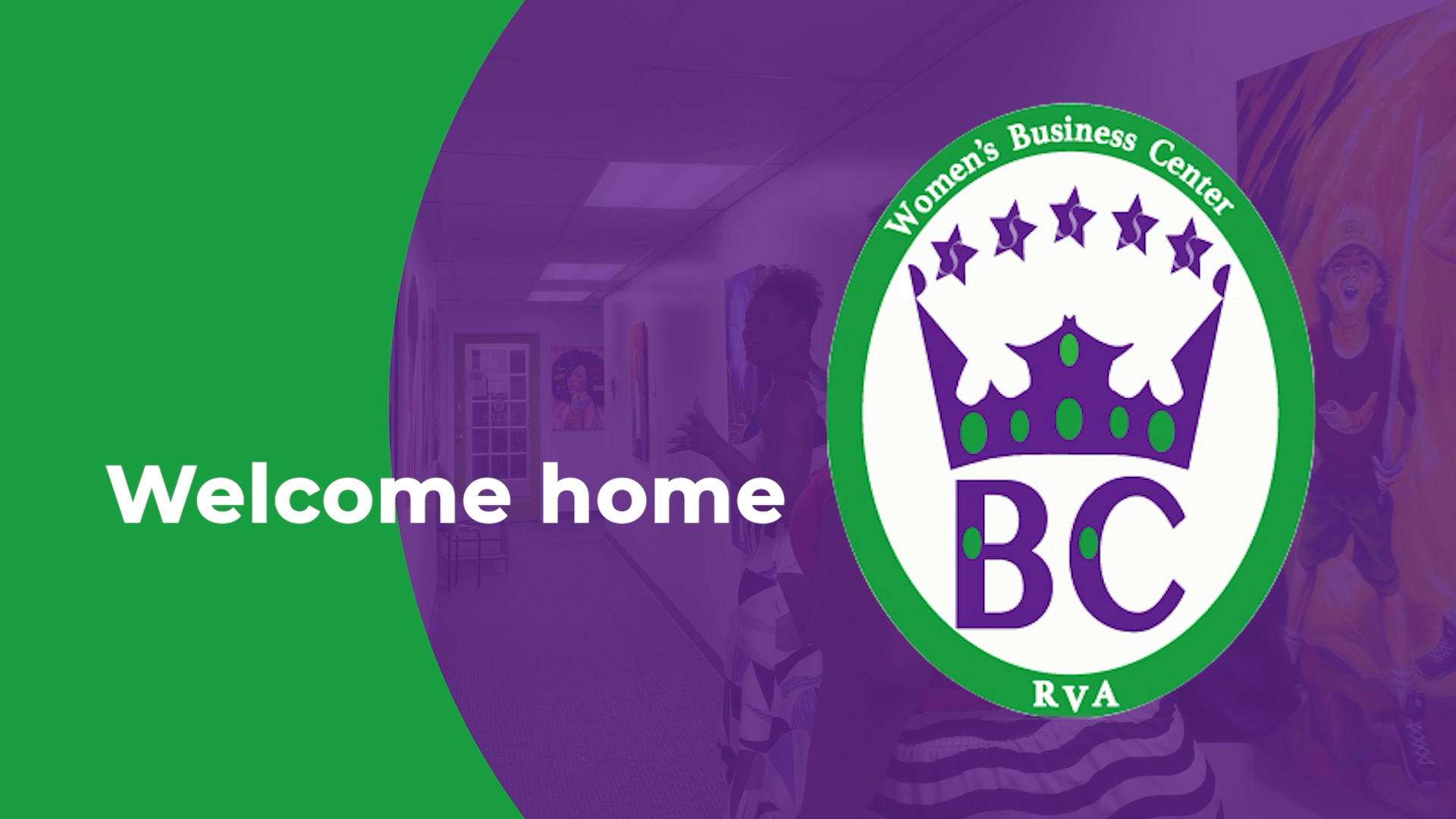 Our Story
The Women's Business Center of Metro Richmond (WBCRVA) opened our doors September  4, 2018 with aims to provide the resources, education and support to eliminate the hurdles that women face every day. WBCRVA serves as a hybrid of an incubator and standard rental office space.
Over the years it has been our great displeasure to witness divorce, bankruptcy and failure for entrepreneurs.  The tear stained face on the other side of the desk was told that they needed to spend $5,000 for a website that they don't know how to use.  They were informed that they had to take out a second mortgage or deplete their 401k in order to properly fund their new business venture.  Sometimes by the time they reach us it's sadly too late to help.  We desire to put entrepreneurs on the right path to eliminate the unnecessary heartache and heartbreak if possible.  We do this with consulting, coaching and education and not just with taking the entrepreneur's money for office space.
Meet the WBCRVA Family
Passion and Purpose Intersected with Pluck and Persistence.  We dare to not just dream but make our dreams a reality so that YOU can turn your dreams in to reality and a LEGACY for generations to come.
Shirley Crawford
CoFounder & Executive Director
Born in to an entrepreneurial family Shirley was raised to believe that the American Dream was to be self supporting.  While FINALLY accepting that everyone might not be a risk taker she still aims to help each person be a "bread" maker with at least a side hustle to sustain them when the Fortune 500 does not. Bringing over 20+ years of small business consulting now at your service at WBCRVA.
Tywan Ty Lee
CoFounder & Facilities Director
Ty, a native New Yorker, moved to Virginia 22 years ago. The American dream of Home ownership  should be available for everyone who wants it. Originally I got involved in property management because I love working with residents, I believe that everyone deserves to live in a safe, clean environment regardless of their economic status. I feel very strongly about business ownership as well. Most people don't know how to get started. That's where we come in!
Martha Phipps
Receptionist at Women's Business Center RVA. Martha is here to meet and greet everyone that enter the Center and assist to the best of her ability.
Arianna Harbert
Arianna is a freshman at George Mason University
She plans to major in History and aspires to teach History to inner city youth.  Desiring to be one of the teachers who WANTS to be there (rather than just teaching as a backup job) utilizing creativity and innovation to bring her coursework to life.  To be "THAT" teacher in someone's life.
Why the Women's Business Center RVA?
Next Steps...
Ready to join this passionate pack.  Call for a tour or Contact Us for more information.